By Kelly Pollock, feature writer for The Buzz Cafe
Jamilla Yipp has honed her craft as a photographer for fifteen years. Now, after four years in the Oak Park Arts District, she is moving to a new space just down the street. When Jamilla first considered moving her business out of her home, she wanted to be on Harrison. "I live on Taylor and I wanted to be able to walk to work and to be available to my kids. The Arts District was where I wanted to be. And now this new studio is in my dream location." Jamilla is excited to be moving to the heart of the Arts District and hopes to have the new Jamilla Yipp Photography studio up and running at 136 Harrison Street in January.
Growing up on the southside of Chicago, Jamilla took an interest in photography at a young age. Then when she and her husband had three children in less than four years, she felt that she wouldn't make enough money at a traditional 9-to-5 job to justify putting them in childcare every day. So she became determined to turn her passion into a career. "I told myself that this hobby had to become something real or these kids weren't going to eat," says Jamilla.
While she had always loved photography, she wasn't a professional. Jamilla contacted her wedding photographer and asked her if she would take Jamilla on as an apprentice. She agreed and Jamilla spent the next eighteen months learning everything that she could. After that, she focused the first five years of her business on wedding and newborn photography. But weddings were exhausting and took up her entire weekend and Jamilla realized that her true love was photographing newborns.
"When I first started my business, I told myself that I would never shoot families because it didn't seem like me and then it became my niche," Jamilla laughs, "I found that I liked shooting families over weddings."
But being a lifestyle photographer has taken a toll on her body and Jamilla is now looking to transition to more branding and corporate work. "I will still keep working with my families, but I'd like to supplement that with more corporate clients. Families are wonderful, but my 40-year-old knees can't keep chasing toddlers through parks. After fifteen years, I have a ton of injuries. During outdoor shoots, you're carrying equipment, you're bending, lifting, and lunging. People don't realize how physical it is."
The years of the pandemic have also taken a toll on Jamilla. She moved into her first studio in 2018 and spent the next year working in the space and fixing it up. Just as she got to the point of being ready to promote it more, it was 2020 and COVID hit. "I paid for a space for two years for a business that was going nowhere." Jamilla survived by using her savings to pay the bills and because of a corporate client who still needed work done during the pandemic. Finally, in 2021, lifestyle photography picked up again and this year, "I am finally breathing easier," says Jamilla.
Jamilla has seen a lot of changes in the industry since she started fifteen years ago. "Newborn photography was just becoming a thing," says Jamilla. "Anne Geddes was the one who started the trend. Her style was really posed babies with props. That's how I started, but about eight years ago when my fourth child was born, I transitioned to the way that I shoot now."
Jamilla describes herself as a hybrid photographer. "I tell people that I'm not 100% posed and I'm not 100% lifestyle. I'm both. I pose my clients, but then I have them interact so that it comes off as a lifestyle picture. I'm a coach. I don't leave my clients to their own devices."
In her newborn shoots, Jamilla believes in baby-led posing. "I still wrap newborns, but if a baby fights the wrap, then I will only try a specific pose one more time. I'm not going to force a newborn into a pose because that can lead to injury. At the end of the day, the baby is in charge of the session." Although she no longer does birth photography ("too stressful"), Jamilla does do Fresh 48 sessions in the hospital that capture a newborn in its first few days of life.
When asked about the explosion in lifestyle photography in the years since she started her career, Jamilla points to the shift from film to digital photography as a major factor. "When DSLR cameras became more accessible and affordable, women could tap into that. And because a woman is more willing to let another woman photograph her birth or her newborn, lifestyle photogaphy took off. And women photographers are now a huge part of the industry."
To see a gallery of her work, visit www.jamillayipp.com.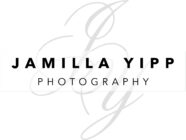 Jamilla Yipp Photography is located at 136 Harrison Street and Jamilla can be reached at 773-320-7558.