Beginning life as the Harrison Street Business Alliance in 1993, the rebranded Oak Park Arts District captured the new reality of a growing artistic community on Harrison. Encompassing the half mile of Harrison Street from Austin Boulevard west to Elmwood, the area is home to a thriving artistic community as well as a diverse variety of small enterprises.
Join Our Growing Artistic Community
We are home to a thriving artistic community featuring galleries, co-operatives and studios focusing on the visual and performing arts. Many of which offer classes and workshops in a variety of mediums for all ages, year round. Always available to the public, the street houses murals, sculptures and hand painted banners and benches.
Our Galleries
Businesses are Booming on Harrison Street
Visitors can find businesses offering personal care services, health care and wellness, clothing and jewelry, restaurants and cafés, pet services, social services, and building services. No small feat, many of our small and independent businesses have been successful on Harrison Street for decades. Sharing the Arts District vibe, you'll find works by local talent exhibited on the walls and live music on the stages of several restaurants and shops.
Our Businesses
Want to lease space?
The Arts District presents a refreshing model of creative reuse, restoring vitality to a small-scale and walkable urban neighborhood. The semi-residential character and leafy streets create a user-friendly atmosphere for visitors.  Access is superb: the CTA Blue Line and the Eisenhower expressway connect the district easily to the whole Chicago metro area.
Commercial & Residential Space
2023 Board of Directors
Val Camilletti is our Vice President in-memorium. Owner of Val's Halla Records for 45 years, Val was an incredible force during her time in the Arts District and on the OPAD Board. Her energy and passion for the District was boundless—she was always willing to try new things and to participate in every event with full force. She will be sorely missed.
Mark Finger, Neighborhood Dimensions, is our Treasurer Emeritus. In 1993, he launched the business association on Harrison Street known then as the Harrison St. Business Alliance and later renamed the Oak Park Arts District Business Association. For over three decades he has worked to sustain a prosperous and appealing commercial environment for the community where he also resides. We are indebted to his tireless efforts.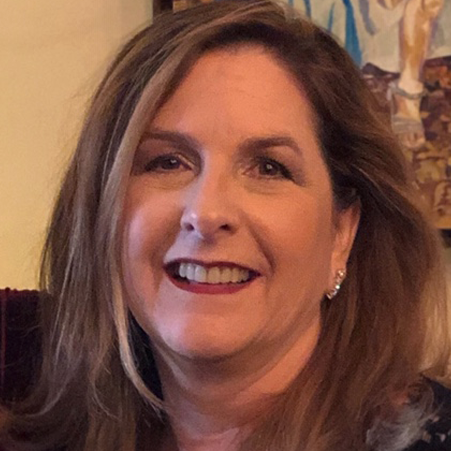 Mimi Comerford
Vice President
Mimi and her husband moved to the Arts District 2 years ago after buying the building at 341 Harrison and renovating it into their home with one retail space. We have been awarded 2 stewardship awards in that short time. I want to see the neighborhood continue to prosper so am proud to serve as a new board member and co chairing the What's Blooming event.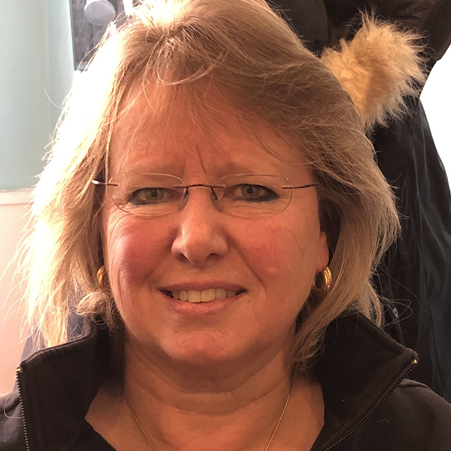 Mona Navitsky, Harrison Street Ventures
Treasurer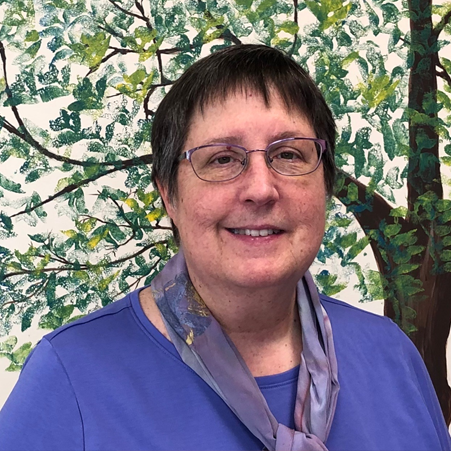 Michelle Mascaro, The Happy Apple Pie Shop
Secretary
In 2017, Michelle Mascaro opened the Happy Apple Pie Shop, a place where people with and without disabilities work together to make award-winning sweet and savory pies. Encouraged by Laura Maychruk to locate her business in the Arts District, Michelle believes the collaborative spirit of all the businesses makes the OPADBA a unique and very special organization.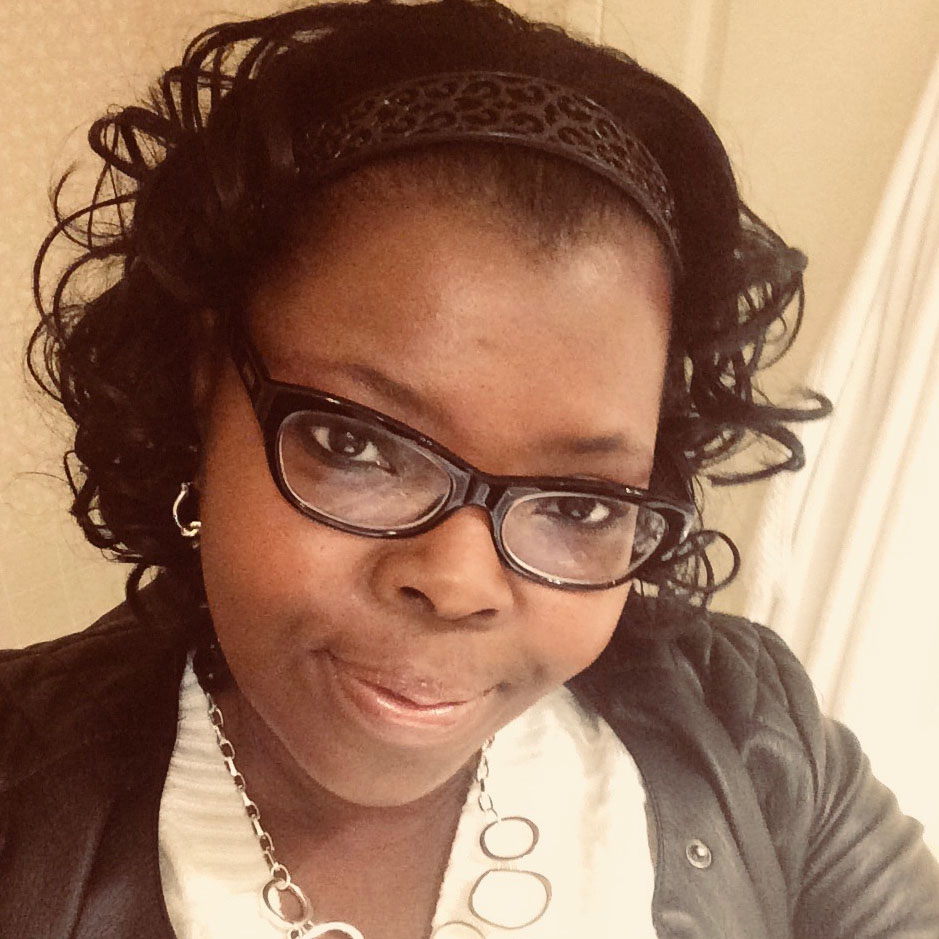 Marcia Brown-Jackson, Studio 144
Director
Marcia-Brown Jackson:  Studio 144 Boutique is a cozy space offering women's apparel and accessories located in the heart of the Arts District. We provide a personalized shopping experience for every guest, even those who don't like to shop. Marcia chaired the 2018 Harvest on Harrison event and manages all aspects of the stages for What's Blooming on Harrison.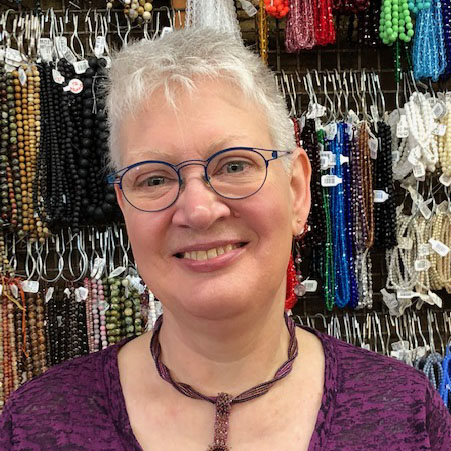 Kim Humphrey, Bead in Hand
Director
Bead in Hand opened in 1993 at its current location before there was an arts district. Kim Humphrey, a frequent customer since 1996 and later an employee, became the new owner in March, 2012.  She has seen how the coordinated efforts over the years of the district's businesses, working together through the OPADBA, have helped the area develop into a busy and friendly neighborhood with restaurants, unique shops, and artist galleries.
Check out some of our upcoming events
Want to hear about our upcoming events?
564890
Cups of Coffee Sold at Buzz
2544
Residents & Businesses
179050
Albums sold at Val's Halla
What's happening in the Arts District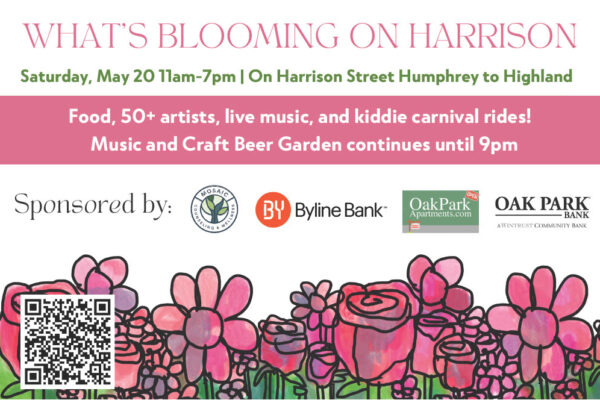 By Kelly Pollock, feature writer for The Buzz Cafe What's Blooming on Harrison has become Oak Park's largest street festival. ...
read more →
May 1, 2023
What our Visitors Say
They are doing a great job making this a stronger community for the arts.
- Anna Todaro
We love living here. We've been here almost a year and want to stay.
- Mike Squires
Great district to have our Agency. Thank you for all your support!
- Greg Kocko