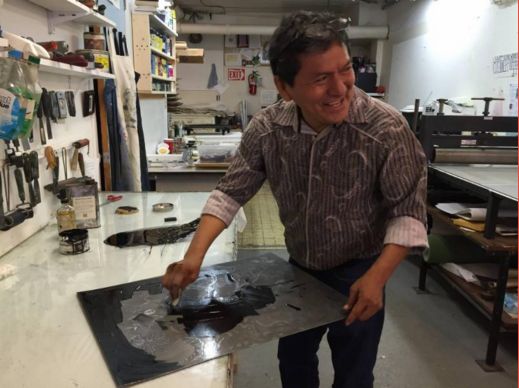 Etching and Intaglio at Expressions Graphics this September
Take advantage of this wonderful opportunity to work with visiting artist and master printmaker Nicolas de Jesus.  In this workshop, beginners and those with some etching experience will work with Nicolas to create their own etched plate on zinc or copper.  Experience this exciting, traditional method of printmaking with expert guidance.
If time allows, students will print small editions from their plates during this workshop.
Session one: Friday, Sept. 23, Noon

-3:00 pm
Session 2: Saturday 24, 

1-4:00 pm
29 Harrison, 708.447.9262