15dec2:00 pmListen to the MusicAt an Oak Park String Academy Benefit Concert!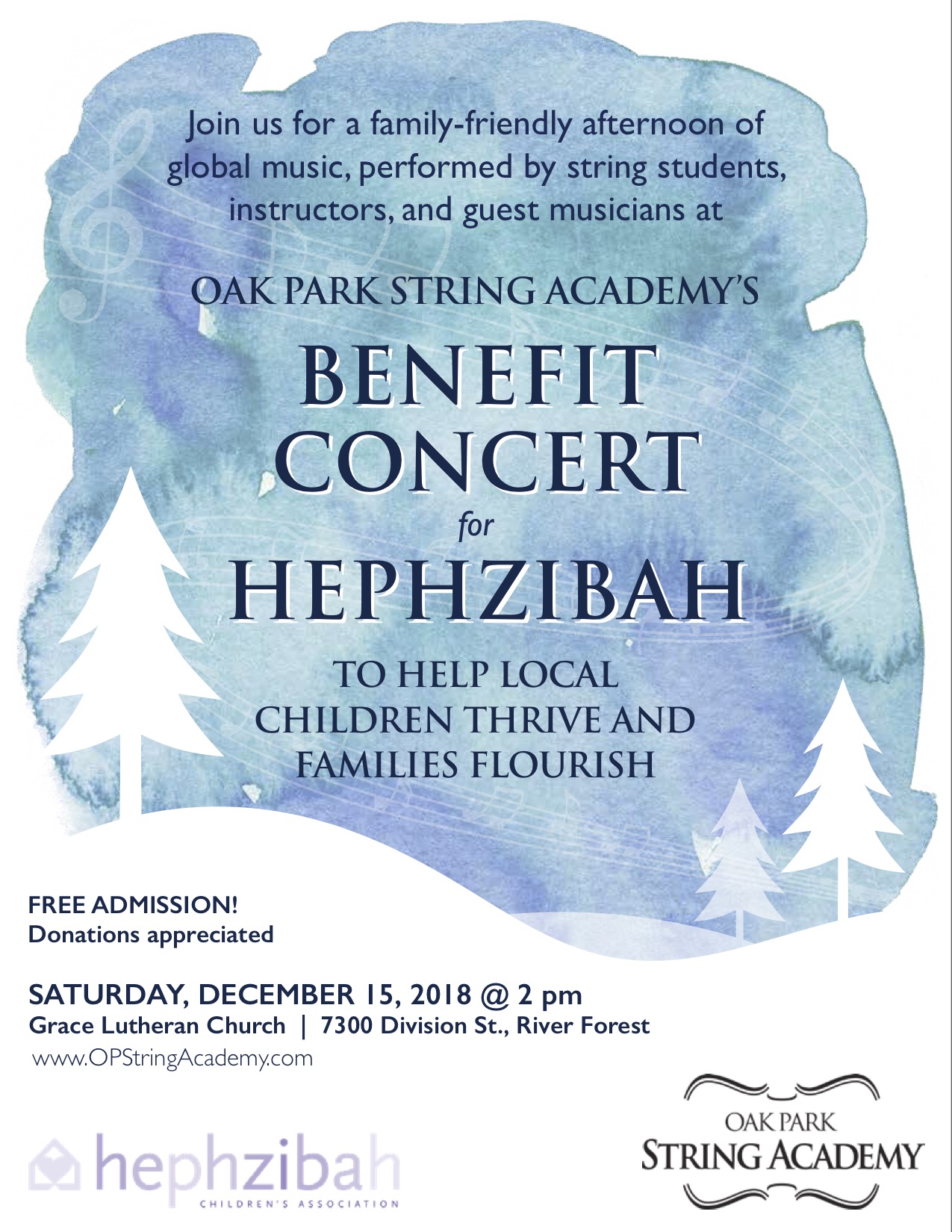 Event Details

Enjoy an afternoon of music at the Oak Park String Academy's annual benefit concert on Saturday, December 15 at 2 pm, at Grace Lutheran Church (7300 Division St., River Forest). Each year, OPSA puts on a benefit concert that aims to connect the children of Oak Park and surrounding areas to the wider world they live in. This year they are partnering with Hephzibah Children's Association, an Oak Park-based social service agency that helps empower kids and strengthen families right here in our community.

Come enjoy violin and cello performances by faculty and students (beginner through advanced) and share in an afternoon of beautiful music. Together we can make the world just a little more peaceful and magical.

The concert is free, but donations are encouraged via the link on the OPSA webpage: www.OPStringAcademy.com .