For Kids
Year-round camp offerings in the Arts District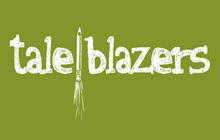 Get wild on the page at Taleblazers, Creative Writing Workshops for Kids. Three ways for kids and young authors to have fun with stories this summer:
Writers Weekend (July 7-8): Writing games, story prompts, embellishments and storyboard collage materials. You'll build a character, flesh out a juicy setting, and dramatize a conflict for your own story. Mornings: 9 am -noon. Ages 8-12. $80.
Kuwento! Filipino Story and Language Camp (Aug 6-10):  A week of Philippine mythology, songs, Filipino and Fil-Am stories, and Tagalog projects. All are welcome. Mornings: 9 am – noon. Ages 5-12. $180.00 per week.
Who We Are: Exploring Identity, Culture, and History (Aug 10th):  A fun, interactive eventing of games, short readings, activities, and media for teens to explore who we are as Fil/Fil-Am people. An opportunity to build community, connect with one's roots, and positively affirm one's identities and culture. Dinner and dessert provided. All who are interested are welcome. 7 – 9 pm. Teens: High school and Middle school. $30.
To register:   www.thetaleblazers.com
All workshops will be held at Calypso Moon Studio, 331 B Harrison.
331B Harrison Street