Posted by: Laurel Wolff | Posted on: September 27th, 2017 | 0 Comments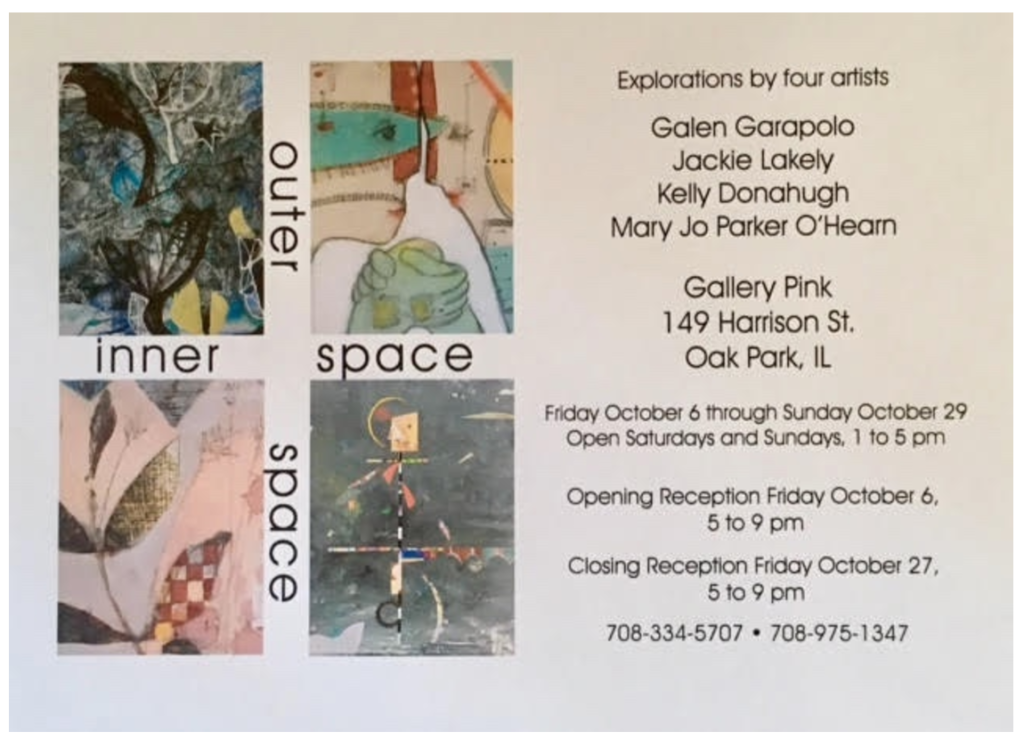 You are invited to the opening reception for 
inner space –  outer space
Friday, October 6, from 5 – 9 pm
Please join artists Galen Garapolo, Jackie Lakely, Kelly Donahugh and Mary Jo Parker O'Hearn for an evening celebrating the artwork and relationships that have evolved through several years of meeting regularly as a critique group.
Every artist needs, and deserves, support and comfort to make room for exploration to create art that comes from their soul. This group has given that space to each of us and it has become our sanctuary. We are fortunate and grateful that this group evolved into strong relationships. It has nurtured our growth as individual artists.
Hope to see you next Friday!
Gallery PINK, 149 Harrison
For more information please call 708.524.2231. or 708-334-5707